Have you ever wanted to make your cilantro lime rice like they have at Chipotle or Freebirds?
Here's my recipe and think it comes pretty close. Anytime I can save us from eating out is more money for us to use later for something fun, right?!
This is what you'll need:
#1. Basmati rice. I think this is the secret right here. You can't use just any regular white rice. I'm not sure why (I wish I was more culinary and new the reason :) but I don't) I've tried it with regular white rice and it's just not the same.
Take your rice and cook as directed on the package. Our family is smaller so we only make the amount recommended for 4 servings. Most times I even cook the rice in the microwave and it still turns out just fine.
#2 While the rice is cooking, take cilantro and chop it. I've used dried cilantro and it worked fine. I like my rice with alot of flavor I use around 1/3 c of freshly chopped cilantro or 1 tablespoon of dried cilantro. The great thing about this recipe is that you can add as little or as much to the rice as you want to your person taste and it will still turn out great. The most important part is that you use basmati rice!
#3. Next add lime juice to taste. I use the juice from one lime or 2 table spoons of lime juice if you buy it in the bottle. Again adjust this to taste.
And voila! you have tasty restaurant style cilantro lime rice. Three ingredients, it's that easy! You can put it on tacos and fajitas, it's even good all by itself on the side!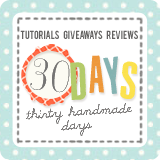 and here
Tatertots and Jello